How cloud technology makes trading a hassle-free experience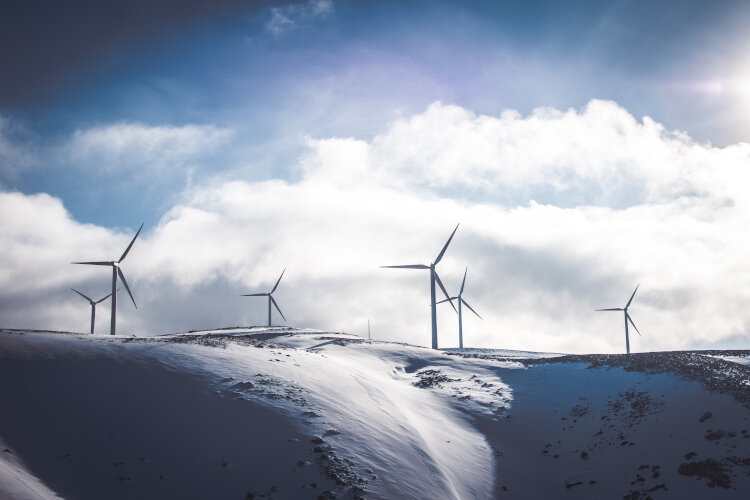 Cloud technology has revolutionised the way in which billions of people access the internet. It is very likely that you enjoy the benefits of cloud computing every day, even if you do not realise it. And it has essentially changed the way in which individuals and businesses store and process data.
From social media and banking to healthcare and government services, there is a need for efficient and reliable data infrastructure, cloud technology can greatly enhance the user experience.
For high-frequency trading environments, which depends on split-second decisions and execution, the use of cloud technology can help streamline the transaction process.
Why exactly is choosing a trading marketplace utilising cloud technology so important in improving the experience of buying and selling digital assets?
How cloud technology works
The main idea behind cloud technology is very simple. Basically, cloud computing allows businesses to relegate all the technical aspects of storing and processing data to specialised third parties.
Cloud technology gives companies a choice. Instead of building their own data infrastructure from scratch, which takes a lot of time and effort and is very costly, they can simply use the high-bandwidth data centres which can be accessed from anywhere in the world through the cloud.
Storing data in the cloud has quickly become the industry standard among all businesses which want to benefit from the next generation network infrastructure accessible to technology giants. Cloud computing allows everyone to share a portion of network bandwidth and storage space provided by technology companies.
Also Read: Hangry swallows US$13M Series A to scale its cloud kitchen and multi-brand concept in Indonesia
In other words, cloud technology enables anyone, anywhere in the world, to enjoy the best servers. Instant access to high capacity network infrastructure built and maintained by data processing leaders can improve the efficiency and easiness of processing large quantities of information, while significantly reducing costs.
Cloud computing is generally considered far superior to centralised data storage hosted on local servers. But the area in which cloud technology can be especially groundbreaking is businesses which process massive volumes of data and require high responsiveness and speed. That is why recently, online marketplaces have been one of the forefront of the adoption of cloud technology.
Cloud technology and trading
Cloud technology quickly gained widespread recognition in all business sectors because of how flexible and reliable it is. Digital marketplaces and individual traders almost instantly noticed the groundbreaking potential of cloud computing to the world of online trading, and started to adopt the cloud in order to increase their competitiveness in one of the most rapidly evolving areas of global finance.
Convenience is one of the main reasons while traders around the world became so enamoured with cloud technology. Simply put, cloud computing is much faster and much easier than more traditional, centralised methods of storing and processing data.
Traditional data technologies are usually troubled with efficiency issues, especially when a large number of users try to access the servers simultaneously. For traders, this is simply unacceptable.
In order to be able to optimally benefit from online trading, it's essential to always keep up with real time data, and to use a trading platform able to immediately process all orders with no delay.
In the world of trading, efficiency is not an option – it is a necessity. Cloud computing is the innovation needed to improve the efficiency of trading assets on online marketplaces. It is one of the areas where cloud technology can be the most revolutionary and groundbreaking.
The cryptocurrency market is already at a very advanced stage of cloud technology adoption. Thanks to cloud computing, cryptocurrency traders around the world can enjoy a much more efficient and smooth trading experience, and never have to worry about losing a great profit-making opportunity due to inefficient, low capacity network infrastructure.
How exactly can cloud computing improve cryptocurrency trading, and why it is so important to choose digital assets marketplaces which fully utilise storing and processing data on the cloud?
Also Read: How cloud computing is helping startups navigate the new normal
Why crypto exchanges need cloud technology
The cryptocurrency ecosystem requires cloud computing even more than traditional financial markets. In the case of crypto, the market never sleeps. Digital assets are traded 24/7, every day of the year. What is even more important is the fact that cryptocurrencies are considered much more volatile than traditional assets such as stocks or fiat currencies.
High volatility of the crypto market is an integral part of the blockchain experience. Adopting cloud computing allows the traders to greatly mitigate the risks related to volatility.
If you use a next generation cryptocurrency exchange like ABCC Exchange, which fully utilises the power of cloud computing, you can be sure that even in the times of increased network volume you will still be able to properly respond to market moves. The high efficiency of cloud technology simply means that traders can enjoy faster transaction times, lower fees and no downtimes.
At ABCC Exchange, we have set-up more than 60 servers to facilitate the entire functionality in order to provide outstanding service, worldwide. We have also separated each functionality for each service and server communication to make sure every trade is seamless.
Our robust infrastructure allows us to provide better, more secured and faster service in the exchange field. And that is why next generation exchanges like ours are pioneering the adoption of cloud computing in the blockchain ecosystem.
–
Editor's note: e27 aims to foster thought leadership by publishing contributions from the community. This season we are seeking op-eds, analysis and articles on food tech and sustainability. Share your opinion and earn a byline by submitting a post.
Join our e27 Telegram group, FB community or like the e27 Facebook page
Image credit: Caspar Camille Rubin on Unsplash
The post How cloud technology makes trading a hassle-free experience appeared first on e27.