How millennials and the pandemic are driving the growth of cloud kitchens in Indonesia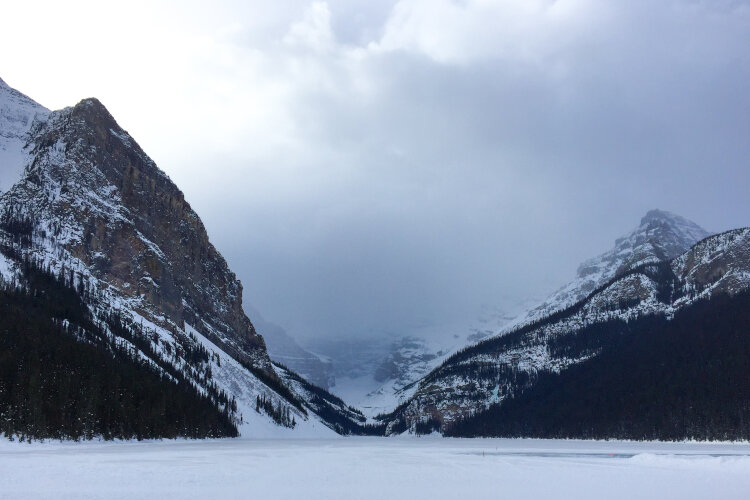 Cloud kitchen is not an entirely new concept in Indonesia. In a sense, Domino's Pizza and Pizza Hut are cloud kitchens and have been around for many years. These fast-food chains follow a model wherein a single kitchen is managed and operated by a single brand focused only on delivery and takeout.
This model has evolved over the years and adopted a 'co-working style', accommodating multiple brands from the same or different owners operating on the same premises.
Trends indicate that cloud kitchens are fast becoming a vital part of the food delivery market in Indonesia. According to a March 2021 report by Savills Research, the cloud kitchen market in the archipelago is on a growth trajectory. The tech pioneers in the space are Grabkitchen (Grab) and Dapur Bersama (Gojek).
As the industry grew, the list of companies entering the sector also increased. Savills estimates that seven operators in Jakarta alone operate 70 cloud kitchen branches comprising 500-plus kitchen pods. The names include Yummy Corp., Hangry, Everplate, Kita Kitchen, Telepot Co-Kitchen, and Eatsii.
The different models
Cloud kitchen encompasses mainly three business models:
Online food court or space rental (e.g. Everplate, GrabKitchen, and GoFood)

Online restaurants (e.g. Hangry and Dailybox)

Managed kitchens (e.g.Yummykitchen by Yummy Corp.)
Then there are companies such as Lookalkitchen, which aim to connect underutilised commercial kitchens with a network of brands to create revenue-sharing opportunities. 
The archipelago started seeing some interest in cloud kitchens in late 2018, and it became a full-blown topic in 2019. An already booming food delivery industry contributed to this boom.
In addition, some F&B brands have been able to gain significant volume from food delivery channels and significantly higher ROI than traditional restaurants.
Millennials also accelerated this growth. This new generation of youngsters is already familiar and dependent on on-demand delivery due to their tech-savvy nature and busy lifestyles within urban and rural cities. 
Also Read: How Philippine cloud kitchen industry is piggybacking on the country's unique food culture, shifting customer behaviour
The COVID-19 effect
However, the most significant contributor to this accelerated growth has been COVID-19.
"The cloud kitchens sector has been growing tremendously through the pandemic as F&B brands get disrupted in the traditional model of serving up food to consumers," said Yiping Goh, Partner at Quest Ventures. "This trend will continue as the pandemic evolves into an endemic eventually. Indonesian F&B owners are tired of the numerous, extended lockdowns imposed and are forced to look for new models that are more endemic-resilient."
She, however, believes that it is still early days in the cloud kitchen growth story. More innovation in the model, especially in the food delivery and experience, will continue to grow.
Momentum Works notes that the online food delivery market size in Southeast Asia nearly tripled in size from US$4.3 billion in 2019 to US$11.9 billion in 2020, mainly attributed to the COVID-19 pandemic.
In Indonesia, which alone accounts for 31 per cent of the opportunity mentioned above, the growth is filled with inequity. Kitchens — which are slow to adapt, conduct rapid menu changes, and adopt new technology and marketing strategies — continue to fall behind. 
"In general, the pandemic has greatly accelerated the digital adoption of most digital services; online food delivery is no exception. This is because people are still confined to their homes, and dining out option is not feasible," said Abraham Viktor, CEO of Hangry.
However, Mario Suntanu, CEO and co-founder of Yummy Corp., believes that regardless of COVID-19, consumer behaviour was moving towards significant consumption via food delivery due to a population that was getting busier and the traffic that was getting worse. 
"Cloud Kitchen mainly addresses the merchant problem, and the merchant problem remains the same. It's just that the urgency was higher during the pandemic, which accelerated the adoption," he noted.
"We learned that products that sell well via delivery channels hadn't been necessarily the same products that sell well in malls and shopping centres, especially when seen from the perspective of form and pricing. So it means that as malls open, there may be some readjustments of share of wallet, but overall the intersection of consumers would not be large enough," Suntanu stated.
Branding and maintaining quality are key
Viktor believes that as a brand, the most significant risk for Hangry is not earning customer's love but maintaining food quality (and consistency) and branding.
"One one of the main challenges is how to keep our product consistent among all of our outlets, including the taste, quality, and how we package it. As a brand, we should also stand out from other F&B companies so customers can choose us from the available brands," he said.
Also Read: Hangry swallows US$13M Series A to scale its cloud kitchen and multi-brand concept in Indonesia
The other task at hand is to ensure that delivered food is of the best quality. "For traditional F&B companies that started as a dine-in service, it will be more challenging to do food delivery. It is because their operations are designed to serve good quality food for quick consumption," Viktor elaborated. "But when it comes to delivery, it is challenging for them to maintain the same quality even after it is prepared and delivered by the rider. 
"In our case, our operations have been streamlined since the beginning. Our recipe has been optimised to maintain the highest possible quality and consistency, even after the food delivery," he claimed.
Hangry follows a multi-brand culinary model; it builds all of the brands by itself. In other words, it has developed its proprietary cloud kitchen-inspired concept that it uses exclusively to support its brands.
Startups such as Lookalkitchen work with highly scalable brands that are easy to prepare and have a high taste quality. "Brands invest in expansion through a revenue-sharing structure with the partner kitchen, and everybody earns revenue only when a transaction is made," said Peter Choi co-founder and CEO of Lookalkitchen and ex-VP of Gojek.
"As a result, Lookalkitchen provides the quickest way for a brand to expand and enables them to open up new locations in less than two weeks. We help outlets onboard to the delivery platforms, and in parallel, we set up the technology and operations," Choi noted.
Investments are pouring in
The amount of capital injected into the sector has been on the rise, evident from the number of players in the market compared to a few years ago. VCs and prominent tech companies, especially ride-hailing giants, have doubled down on their cloud kitchen facilities in Indonesia.
Recently, Yummy Corp. extended its Series B round with an investment from Sembrani Nusantara, a fund managed by BRI Ventures. This round came less than a year after it bagged US$12 million in Series B, led by Softbank Ventures Asia, in September 2020.
Hangry has also seen some investment coming in in the recent past. In May, Hangry announced "oversubscribed" funding of US$13 million in an Alpha JWC Ventures-led Series A round.
But why is the vertical attracting investors? 
The cloud kitchen startups are fixing many operational efficiencies and pain points from both the operator's and the customer's perspectives.
Additionally, the F&B industry always offers ample opportunities with new trends constantly emerging. As a result, this space has attracted investors from private equity, venture capital, and even strategic investors such as large F&B groups (both local and foreign).
"With a cloud kitchen, customers have instant access to many choices for cuisines with the convenience of one order and location while businesses have better operational efficiencies, better unit economics, and access to more comprehensive customer data. In addition, with multiple brands at play, operators have more customer data that they can leverage off of to have greater insight when determining the next brand to create," according to Eko Kurniadi, Partner at Alpha JWC Ventures. 
He further noted that today, F&B infrastructure is more established with technology at the forefront, from the customer-facing point of view to the business supply chain and operations. As a result, local brands start to thrive, bringing processes to international standards. 
"Online food aggregators help F&B players to extend their coverage. Leveraging data is important to build a sustainable brand; players establish direct-to-consumer channels by launching their apps to order and even deliver. Furthermore, supporting systems like ERP and POS that allow businesses to digitise their workflow and continually improve their economies are getting mass adoption," Kurniadi elaborated.
A bright future
Nicko Widjaja, CEO at BRI Ventures, believes that only 37 million people use food delivery, accounting for billions of dollars of untapped potential each year. As this model helps merchants grow their businesses providing more options to customers, the Indonesian cloud kitchen industry is heading to a bright future. 
"Cloud kitchens help small businesses to stay afloat amidst the pandemic by helping reduce capex and give them access to stronger partnerships with online platforms such as Grab, Gojek, Shopee and so on," he remarked.
"There is a considerable high barrier to entry, as operating a cloud kitchen requires heavy capital. Therefore, local nuance is highly required in helping this model grow — just as home-grown startups have been successfully working in the Middle East (Kitopi), the US (Kitchen United), and India (Rebel Foods), to some sense.
Also Read: Gojek's VC arm invests US$5M in India's cloud kitchen startup Rebel Foods
"Providing a standardised food court does not work, as different areas have different favourite F&B types. Partnering with various cuisines makes cloud kitchen play a modular one, thus making this model very interesting to grow in Indonesia," Widjaja went on.
But are cloud kitchens missing out on something?
Indonesia has a rich entrepreneur culture, and food-selling is the largest category among micro and small businesses. Many people make food, sells it through social media, and use services such as Gojek or Grab to deliver the food products to customers.
"This trend is growing, and these kinds of businesses are becoming more popular. However, it doesn't look like cloud kitchens are tapping into this massive opportunity," said my colleague Anisa Menur, who hails from Jakarta.
If the current consumption and investment trends are anything to go by, cloud kitchens are here to stay. But the success of this model depends on the quality of the food delivered in the quickest possible time. "Cloud kitchen would need to be carving out a distinctive experience to elevate the overall food delivery experience, such as speed, customer service, and packaging," remarked Yummy Corp.'s Suntanu.
—
Photo by Eugenia Clara on Unsplash

The post How millennials and the pandemic are driving the growth of cloud kitchens in Indonesia appeared first on e27.